Hill to Harbour
Halfa Hill-to-Harbour
7 April 2024
Halfa Hill-to-Harbour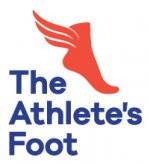 Race Sponsor
Sun
7 Apr
Start:
9:00am
Location:
Newcastle Foreshore
Distance:
6km
Price:
Adults from $50 Children from $40 (plus processing fee)
The Halfa Hill to Harbour is exactly that. You will start the event at the 6km point of the Hill to Harbour Course, which is just near The Station (Old Railway Station) and runs the last 6km of the course past Queens Wharf, Honeysuckle and Newcastle Marina.
Who's it for?
Runners or Walkers who are not quite up to the full 12km of the longer event.
Share:
Event Races
Course Video
Updates